about us
Caracolillo Coffee was born out of the discovery of specialty coffee and its culture as something different and new that, after six years of exploration, too much work and a little debt, managed to make a dream come true in a unique space in Las Palmas de Gran Canaria. The name "Caracolillo" refers to peaberry coffee, the favorite coffee of Felix, grandfather of founder Jon Rueda.

With sights set on the quality, diversity and coffee culture, Caracolillo appears with the vision of bringing a unique selection of high-quality driven coffees and small batches from different roasters with the commitment to achieve complex and special results in the final cups. Combined with classic options of specialty coffees and local culture, a small menu of food and other drinks is also offered. Take a look to our menu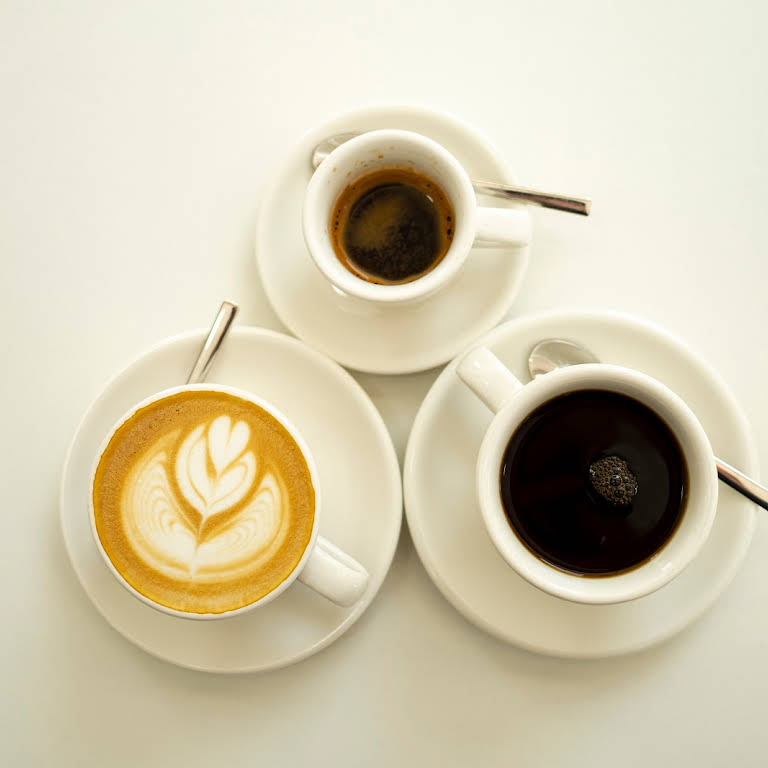 coffee roasters
The coffee roaster's offer doesn't stop growing and surprising. Here you can find a list of every coffee roaster we have worked with at least once.

Our criteria on choosing the coffee roaster and the coffees we work with are based on the roaster's experience, the relationship towards coffee complexity, the specialisation on roasting coffee and the sort of machines and distinguished practices proper to the third wave of coffee.

We look for roasters who buy great green beans and show a consistent development of their coffees, to make coffee taste how it should taste. And this is the only way we could ever consider coffee to be.
partners
When available, buying local is our responsability. Most part of the menu is house made with some of the following local or well known suppliers.
pet friendly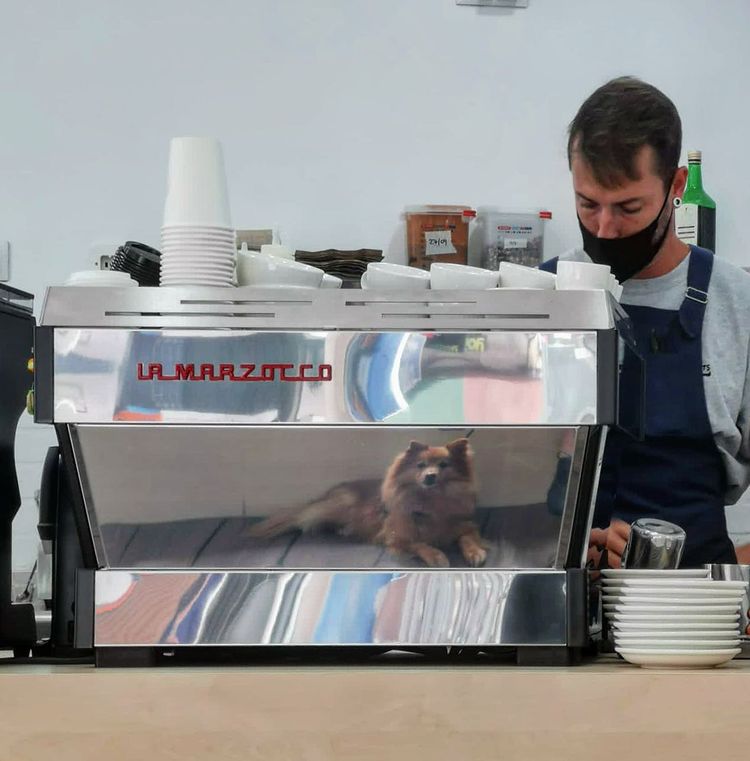 Enjoy good coffee with good company!. At Caracolillo Coffee pets are just another customer, we will welcome them with a bowl of water so that they are comfortable while they accompany you.
FAQs - Frequently Asked Questions
At Caracolillo we serve espresso and filter.

Espresso is the most common choice. The drink you can have with milk or black. If you are a milky-person, give it a go with the local fresh full cream milk Sandra or ask for your fav non-dairy option Oatly. If you are more on the dark side, order a house espresso or ask for a funky espresso.

We usually have at least two options. The house coffee, constantly changing trough out balanced and versatile options, also design to pair with milk base coffees. And special espresso options, which are the perfect choice for coffee adventurers, with more bold and up to taste choices.

Filter coffee is the most purist, less concentrated and probably the most pleasant way in which we can offer you a cup of coffee. The "filtro de la casa" it's our batch brew made with Moccamaster and can contain a wide range of profiles. The manual filter is the V60, were you can find all the geishas, 90+, competition coffees, experimental processes and all the rareness and more uncommon options the world of coffee is offering at the moment.

Give us a wink and ask for coffee recommendations! :)
Not in Caracolillo! Latte, flat white or cappuccino are served basically the same way.

In our shop, we offer our perfect milky coffee balance preference as standard: one shot to 105-110ml of milk in acme cups.

However, we give you some options:

In terms of size, we offer small(70ml), medium (150ml) and large (280ml).

Small refers to cortado o macchiato, medium to cafe con leche, latte, flat white or cappuccino and large to a large cafe con leche, latte, flat white or cappuccino.

In terms of coffee balance, every coffee can have one or two shots.
One shot for regular sizes, two shots for large and iced coffees.

The amount of every shot is our recipe and our recipe is the quality standard and the respect of the product.

Coffee recipes are constantly changing and some of the most important variables we look at are: dose, yield, water, time, extraction, strength, grind setting and pressure.
This is a tough topic. Our standard aims for 60 Celsius degrees.

Warm around 50-55, extra hot around 70 and volcanic extra hot just boiling or as you wish.

Following the SCA (Specialty Coffee Association) milk has a recommended range around 55 and 65 degrees, with a minimum of 50 and maximum of 70.
Would you add ketchup to a steak? Would you order less salt to SALTBAE? Our coffees are offered as they are, cool and sweethearts, and are recommended just as they come for its mayor sensory orgasm.

But, in any case, you can find sugar and sweetners by the bar.
Yesssssssss! Order a barista breakfast, that's a filter, single espresso and a milky coffee.
You can find 250 gr bags of our coffees and take them home whole bean or ask to have them ground.

We also offer a small group of tools to upgrade your coffee game while wearing your pijama.